idea for my Seinor art show
Well im heavily influenced with the asian culture so much,
Well so far I came up with this.
It's pretty much a computer drawing of a battle of Ronins fighting to the death.
So far im thinking of having it printed and framed in one or chop it in three pictures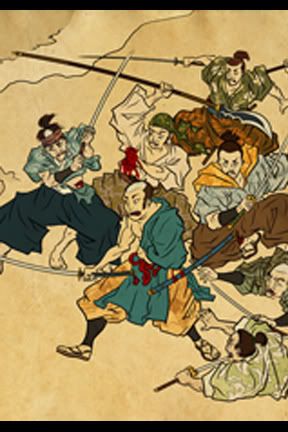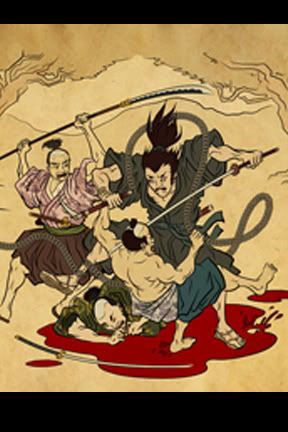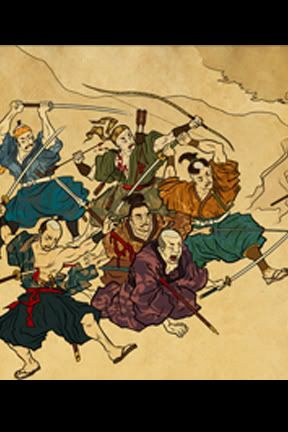 like a trip-tic piece maybe.
But then acouple of days ago i had another idea of maybe doing some kind of art video of the piece having different cutscenes of the piece panning over or fading in or out of each scene. And while it's showing different parts of the piece i also thought maybe it could have like some kind of asian music with battle sound effects in the background of the peace.
and need help dicussing about these ideas, whattya think?